Kenco Logistics Celebrates Record-Breaking Freight Brokerage Sales, Continues to Expand Capabilities
Kenco expects to triple freight brokerage team size by 2021 to cultivate a robust, diverse workforce
CHATTANOOGA, Tenn. —November 23, 2020— Today, Kenco Logistics, a leading third-party logistics (3PL) provider, is proud to recognize its impressive freight brokerage growth, as evidenced by all-time sales records achieved the past three consecutive months. Despite the challenges brought on by the COVID-19 pandemic, Kenco's expanding freight brokerage team continues to succeed through customer service excellence, a robust and diversified portfolio of services, and a culture of diversity.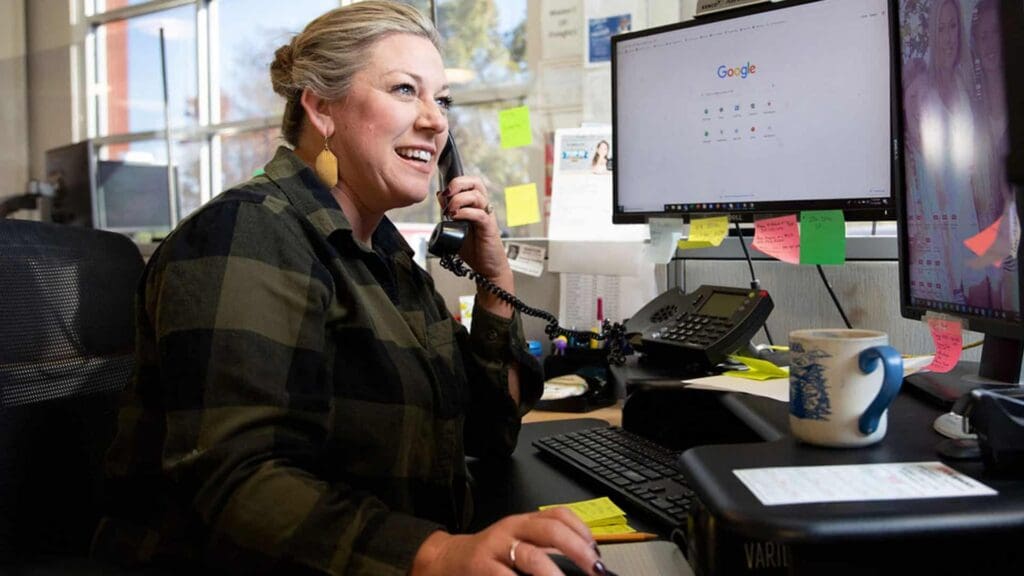 In August, September, and October, the freight brokerage team exceeded its sales goals by 44%, 11%, and 32%, respectively, continually setting and breaking its own records. These revenue achievements are due to a powerful reflection of Kenco's exemplary customer service. A key component of the team's ability to exceed client expectations is its unique "cradle to grave" service model, which provides customers with a single point of contact. Whether it's a last-minute change to a load, general lane pricing, or a tracking update, their Kenco representative is the single source for all their transportation needs, maximizing accountability and responsiveness.
As a result of its remarkable sales growth, the freight brokerage division plans to aggressively expand its headcount and triple the team's size by the end of 2021 to keep up with its growing customer base. As part of its hiring strategy, Kenco continues to honor its company values by prioritizing diversity and gender equality at every level. The freight brokerage division's offices at the Kenco headquarters in Chattanooga, Tennessee have also undergone updates to both maximize the space and provide employees with a more optimal work environment. This includes installing plexiglass dividers between each desk, spacing out cubicles to enforce social distancing, and more.
"This has undoubtedly been a difficult year, but I'm incredibly proud of the immense growth our team has achieved in spite of the unprecedented challenges,"

said Dallas Walker, Vice President of Freight Logistics at Kenco.
"What makes our team special is their passion and dedication to providing comprehensive value to our customers every day; we take our partnerships seriously, and we view ourselves as an extension of each customer we do business with. We're grateful for our exceptional company drivers and carrier partners, and the tireless work they put in every single day, even throughout the pandemic. As we look to expand our team and welcome new employees, we aspire to continue this momentum and cultivate a culture of accountability, integrity, teamwork, and diversity. These values are key components of the freight brokerage team's success, putting us in the best position to meet our customers' needs and ultimately grow not only as a team, but also as individuals."
Enhanced capabilities and certifications strengthen Kenco's role as a partner
The average Kenco partnership spans across 14 years, due in part to the company's commitment to constant improvement. Kenco's freight brokerage division continues to expand its capabilities as a strategic partner with a diversified portfolio of services that includes transportation management, assets, material handling, and more. While the freight brokerage team continues to build on its history of success in the dry van and refrigerated market, their expertise in the flatbed and specialized sector has contributed to much of the dynamic growth over the past year. Bruce Clements, Director of Operations, joined the brokerage in December 2019 and has played an integral part in the development of the Open Deck division.
"Bruce's extensive knowledge and expertise in the heavy haul and specialized industry are evident," added Walker.
"We're excited about the explosive growth that has come since he joined the team and are looking forward to continued success in that market."
The team operates on a national level, with an employee and warehousing presence in every region of the United States. This means Kenco's local experts have in-depth knowledge of their customers' regions and can cultivate successful personal relationships. Kenco's brokerage model provides customers with an enhanced sense of security that their needs can be met wherever they are.
To build upon its enhanced capabilities, and as part of the company's dedication to sustainability, Kenco recently became SmartWay certified through the United States Environmental Protection Agency. This program endeavors to accelerate the adoption of energy-efficient technologies and best practices, requiring participants to monitor and share fuel use and freight emissions data. By achieving this certification, Kenco's customers can feel that their transportation activities contribute to sustainable supply chains across the country.
To learn more about Kenco's freight brokerage offerings, visit https://www.kencogroup.com/services/transportation/freight-brokerage-services/.
To explore Kenco's career opportunities, visit https://www.kencogroup.com/employment/.
About Kenco
Kenco provides integrated logistics solutions that include distribution and fulfillment, comprehensive transportation management, material handling services, real estate management, and information technology—all engineered for Operational Excellence. Woman-owned and financially strong, Kenco has built lasting customer relationships for 70 years. Kenco's focus is on common sense solutions that drive uncommon value. Also, connect with Kenco on Twitter, Facebook, LinkedIn, and the Kenco Blog.
###
Media Contacts
Emma Goulding
Matter Communications
egoulding@matternow.com
401-330-2822