Kenco's eCommerce Fulfillment Technology Platform Creates Custom Fulfillment Processes for the Modern Online Brand
Expanded technology stack enables eCommerce fulfillment partnership with limitless sales channels for brands
CHATTANOOGA, Tenn. —December 8, 2020— Kenco Logistics, North America's leading third-party logistics provider, has announced the launch of an eCommerce platform to support today's modern online brand. This technology stack was designed to seamlessly connect Kenco's eCommerce customers to sales channels and supply chain partners that support accelerated growth in a cost-effective and resource-light environment. Robust, modern, and future-focused, the eCommerce fulfillment technology platform streamlines operations and customizes customers' fulfillment processes for success.
"Kenco is committed to being North America's most brand-centric fulfillment solution provider," said Dan Coll, vice president of eCommerce fulfillment at Kenco Logistics. "This means enabling our customers to exceed their customers' expectations across the supply chain ecosystem. Our customers want to provide both a custom order fulfillment and unboxing experience that goes above and beyond, and this technology stack allows them to do just that, all while expanding their partner ecosystem."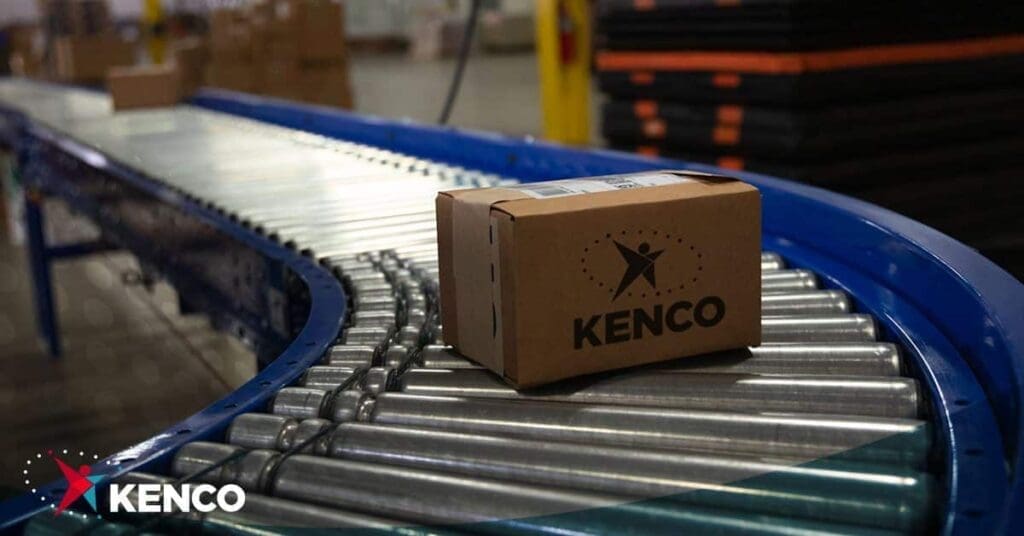 Created and tested in the Kenco Innovation Lab, the platform enables Kenco to continue to fulfill customer orders on time, accurately, and cost-effectively, while providing users with advanced insight into these processes. Users can monitor their program through a unique customer portal while the facility utilizes a modern Operating Management System (OMS) and Warehouse Management System (WMS), designed to streamline the flow of data, processes, and business rules.
Through Kenco's investment in eCommerce, the platform ecosystem has over 200 pre-built integrations that will help brands boost their speed to market while reducing costs simultaneously. These integrations include industry leaders like Shopify, BigCommerce, WooCommerce, SPS Commerce, ProShip, Amazon FBA, Walmart, eBay, and many more. In addition to its pre-built integrations, the platform includes open APIs that can connect to virtually any system within the eCommerce space, making it entirely agnostic and ready to integrate with any brand's suite of technology.
Features of the platform that will help eCommerce brands accelerate growth include:
Unfiltered access to data with over 30 standard reports and limitless custom reporting.

Real-time dashboards to get immediate access to trends, orders, inventory, returns, and receipts.

Customized online access with user-based rules to grant the right information to the right person.

Support for direct-to-consumer and B2B sales channels.

Support for domestic and international shipping with a carrier-agnostic approach.
To learn more about Kenco's eCommerce fulfillment technology platform, and its dedication to the customer fulfillment experience, visit https://www.kencogroup.com/services/distribution/e-commerce-and-fulfillment/.
About Kenco
Kenco provides integrated logistics solutions that include distribution and fulfillment, comprehensive transportation management, material handling services, real estate management, and information technology—all engineered for Operational Excellence. Woman-owned and financially strong, Kenco has built lasting customer relationships for 70 years. Kenco's focus is on common sense solutions that drive uncommon value. Also, connect with Kenco on Twitter, Facebook, LinkedIn, and the Kenco Blog.
###
Media Contacts
Emma Goulding
Matter Communications
egoulding@matternow.com
401-330-2822